About our Approach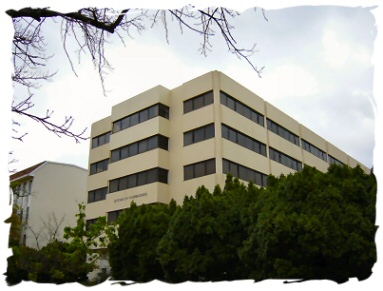 The general framework for the teaching of and research in foreign languages in South Africa is determined by situations in which speakers of any of the country's languages make contact with speakers of a foreign language in spoken or written form. What takes place in such situations is known as intercultural / transcultural communication.
The undergraduate programmes in Foreign Languages lead students from basic to advanced proficiency in intercultural / transcultural communication. Members of the Department are student friendly and happy to assist in the process of language acquisition and consolidation, through familiarizing them with texts in the broadest sense of the term: press clippings, short stories, novels, films, magazines, audiotapes to name but a few. Extra-curricular conversation classes offer a lot of practice and an authentic learning environment. Students can take advantage of well-equipped computer laboratories. For the movie bowfin, there is our video library with a wide range of movies - from documentaries to feature films or they can watch French, German and Chinese TV via satellite. Many students in the department have made use of the exchange programmes we offer with universities and institutions overseas such as France, Germany, Austria and China.
The post-graduate programmes enable students to conduct independent research. With regard to the general framework, this may include for example the development of language learning materials in the MPhil-programme in Hypermedia for Language Learning. Students who choose to conduct independent research at postgraduate level in French or German are given the opportunity to explore their specific areas of interest such as literature or film analysis or to participate in research projects of the department. Students are encouraged to conduct their preparatory research for MA and doctoral studies at overseas institutions with which we have forged partnerships or to participate in exchange programmes.
Members of the Department are actively involved in various professional organizations.These include the Association for German Studies in Southern Africa (SAGV), the Goethe-Institut, DAAD , IFSA, AFSSA and the National Office of Chinese Teaching. and we encourage our postgraduate students to deliver papers at their conferences.
The Department has the following Research Priorities:
Foreign Language Pedagogy,
emphasising i.a. Suggestopedia and Educational Hypermedia
Socio-cultural studies
Studies in intercultural & transcultural communication
(Comparative) literature & theatre studies
Media studies
Film analysis

Updated: 05-Mar-2018