External examinations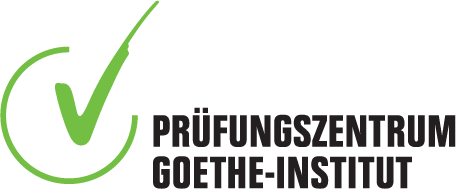 German Language Proficiency Examinations
The Department of Modern Foreign Languages is a certified examination centre of the Goethe Institute and the examinations can be taken by students and by members of the public. Students of the University of Stellenbosch qualify to sit for these exams at a reduced rate. The examinations, usually held at the end of October each year, are open to all adult learners of German as a foreign language.
The following examinations are offered (fees in brackets):

Goethe-Zertifikat B2 (R900 students, R1300 external candidates)
Goethe-Zertifikat C1 (R1000 students, R1500 external candidates)
Sample examination papers and requirements for each level can be found on the website of the Goethe Institute
For further details of 2015 examination dates contact Dr Rolf Annas or Mrs Renate du Toit.
Please register before 15 September 2015 using the following pdf-form:
Students who take the exams at an examination centre of the universities in Potchefstroom, Grahamstown, Bloemfontein or Durban should also register by completing the form.
This declaration must be signed and submitted to your examination centre by no later than the day on which you write your examination.

DELF/DALF Examinations
The University of Stellenbosch is an examination centre for the yearly DELF/DALF examinations, which are coordinated by the Alliance Française du Cap. Stellenbosch University students, students from the Alliance Française de Stellenbosch, and learners from various secondary schools can sit for these exams. The examination sessions take place at the department towards the end of the academic year provided that the times schedules for DELF/DALF exams do not clash with university exams.

Updated: 06-Feb-2018