KEYNOTE SPEAKERS
Kopano Ratele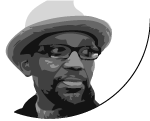 Professor in the Institute for Social and Health Sciences at the University of South Africa, Kopano Ratele is co-director of the MRC-UNISA Safety and Peace Promotion Research Unity. Best known for his work on men and masculinity – specifically on sexualities, violence, and culture – he has published a number of books, scholarly essays, research papers, and shorter pieces on a range of psychological, cultural and social topics. Among other roles, Ratele is editor of African Safety Promotion: A Journal of Injury and Violence Prevention, head of the South African World Health Organisation Collaborating Centre for Research and Training in Intentional Injury and Violence Prevention, vice-chair of the board of Sonke Gender Justice Network, and past president of the Psychological Society of South Africa.
Eusebius McKaiser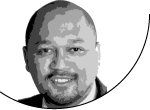 Eusebius McKaiser is a political and social analyst at the Wits Centre for Ethics. He is a weekly contributor to the New York Times and his political analysis and social comment have appeared widely in print: Business Day (where he was a columnist and contributing editor), Mail and Guardian, Sunday Times, Sunday Independent, City Press, Newsweek International, BBC Focus on Africa, The New Republic, Financial Mail, Destiny Man, and other platforms. Eusebius has extensive broadcast experience. He hosted a weekly politics and morality talk show on Talk Radio 702, and presented Interface on SABC3. Eusebius studied law and philosophy at Rhodes University and Oxford University. He also lectures in ethics, logic and argumentation.
Mark Behr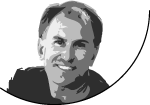 Mark Behr is currently the Connie Abston Chair of Literature at Rhodes College, Memphis, Tennessee. He is a former research fellow at the International Peace Research Institute of Oslo in Norway, and currently also teaches in the MA Programme for Creative Writing at the University of the Witwatersrand. He is the author of the novels The Smell of Apples (1995, Picador), Embrace (2001, Little, Brown), and Kings of the Water (2009, Little, Brown). His work is often concerned with issues of violence, racism, nationalism, militarization, masculinity and colonialism. Behr's work is extensively translated and has received awards from the Los Angeles Times, the British Society of Authors and the South African Academy of Science and the Arts.
Robert Morrell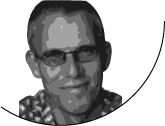 Professor Robert Morrell is currently the coordinator of the Programme for the Enhancement of Research Capacity at the University of Cape Town and an associate member in the School of Education at UCT. Prior to that he worked at the Universities of Transkei and Durban-Westville before serving for 20 years in the Faculty of Education at the University of KwaZulu-Natal. He is the author of From Boys to Gentlemen: Settler Masculinity in Colonial Natal, 1880-1920 (Pretoria, UNISA Press, 2001), the co-editor of Baba: Men and Fatherhood in South Africa (Cape Town, HSRC Press, 2006) and African Masculinities: Men in Africa from the late 19th century to the present (New York/Pietermaritzburg, Palgrave/University of KwaZulu-Natal Press, 2005) and editor of Changing Men in Southern Africa (Pietermaritzburg, University of Natal Press/London, Zed Books, 2001).
Sean Nixon
Sean Nixon teaches media and cultural studies in the Department of Sociology at the University of Essex, UK. He is the author of Hard Looks: Masculinities, Spectatorship & Contemporary Consumption (UCL Press, 1996), Advertising Cultures: Gender, Commerce, Creativity (Sage 2003) and Hard Sell: Advertising, Affluence & Trans-Atlantic Relations circa 1951-69 (MUP, 2012).